Breakfast Studios providing rehearsal studios, recording studios and PA Hire in London.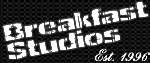 Breakfast Rehearsal Studios, Clapham, London.
Breakfast Rehearsal Studios London, offer two fully equipped spacious 400sq. ft. rehearsal studios in a prime location in Clapham, ideal for live rehearsals of all kinds.
Our approach is to provide a professional, flexible and friendly service at very competitive rates.

See below our pricing table.
Click on the thumbnails to the left to see more images of Breakfast Rehearsal Studios.

We are situated in a prime location in Clapham, London next door to Clapham junction train station.
There is a bus terminus opposite the studios as well as parking facilities
directly outside the studios. Easy ground floor access is provided to both studios.
Within minutes you can unload and be rehearsing.

Day
Time
Price
MON-FRI EVE
6pm to 9pm
or
9pm to 12pm
£35 each
!!!SPECIAL!!!

MON-FRI DAY
10.00am
to
6.00pm
£40
10.00am
to
2.00pm
£32
2.00pm
to
6.00pm
£32
SAT-SUN
10.00am
to
1.00pm
£30
1.00.pm
to
4.30pm
£35
4.30pm
to
8.00pm
£35
8.00pm
to
11.30pm
£35
All prices include : drumkit, bass amp, guitar amp, p.a,
3 mics, tea & coffee.
Drummer – ONLY rates available on request.

Peavey P.A.
Shure & Sennheiser vocal mics
Tama & Pearl Drumkits
Laney & Peavey guitar amps
Trace Elliot & Carlsbro bass amps
Nescafe & PG Tips hot drinks
Booking Terms & Conditions
Simply book over the phone – no deposit is required.
A full 48 hours (2 clear day's) notice must be given for any cancellations, otherwise full payment is required.
Payments by cash or cheque made payable to 'Breakfast Rehearsal Studio'. E&OE;